Conventional business cards started its great history back in the 15th century in China. It was first called as "Meishi" or "visiting cards that means a meeting with another individual. From that day on, the evolution of business cards has been unstoppable and in 2007, its industry has become billion-dollar. These palm-sized cards have been distributed or handed to people as a form of communication or marketing through a personal approach. It includes all necessary information about business such as: name, address, contact information and website url if possible. In today's digital generation, innovative business cards have been able to gain the attention of the majority population.
The upsurge of digital technology is undeniable; however, there are still a lot of people who prefers printed and customized business cards rather than using digital applications. Despite the success of the digital innovations in the business card industries, a creative mind of those people who wants to be different shines in many ways. Believe it or not, there are individuals who opt for a different approach in terms of drawing acknowledgement to their business. Others might sound crazy, but it was worth it! Here are some of the unconventional business cards that would truly make you wonder what more could there be.
This business card was developed and used by Martin Norgaard Furze for his job application. It is indeed a very clever approach and it has caught the attention of many. "No Sleep" was his alias, which connotes an art director who never sleeps and someone who is always on the search for new ideas.
Studio Clam, a Barcelona-based production studio has specifically designed 3D printed business cards for an affiliate blog which is ZoomCityBarcelona. This business card is made out of plastic which features a 3D printed design on one side which also replicates the architecture, art and culture of the city.
Wildlife Experiential and Events aimed to create a lifelong impression for their new company that is why they creatively included a smart idea of incorporating their business card with interactive surface which lets you strike a match. It was designed by a Vancouver-based integrated marketing firm known as Cossette.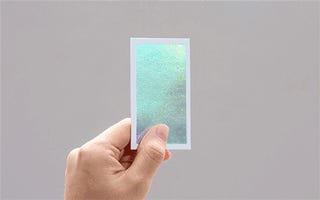 In order to reflect Borealica's (Monterey-based clinic) distinctive characteristic of practice, Anagram, a Creative Agency, has created a simple yet striking identity for the business. Borealica specializes in using exceedingly low temperatures for medical treatment and in connection to that, Anagram used a cool palette of white and grey. It was then accompanied by a striking effect of holographic foil. It allows the card to showcase several frosty shimmering colors.
Imagine how innovative these ideas were. Yes, it might be something different than usual but it does not mean that it is crazy, it was even more beautiful. Creative ideas like these 4 business cards that was mentioned should really be appreciated for it has transformed the industry into something amazing. Who would have thought that these ideas were even possible? Now, think twice. I greatly salute the creators who developed the ideas behind these amazing business cards, it was truly worth it.